I bought a small container of wild blueberries recently. They are a rare find, so I scooped them up without giving it a second thought.
Something special needed to be made with those tiny beauties and it turned out to be these delicious scones.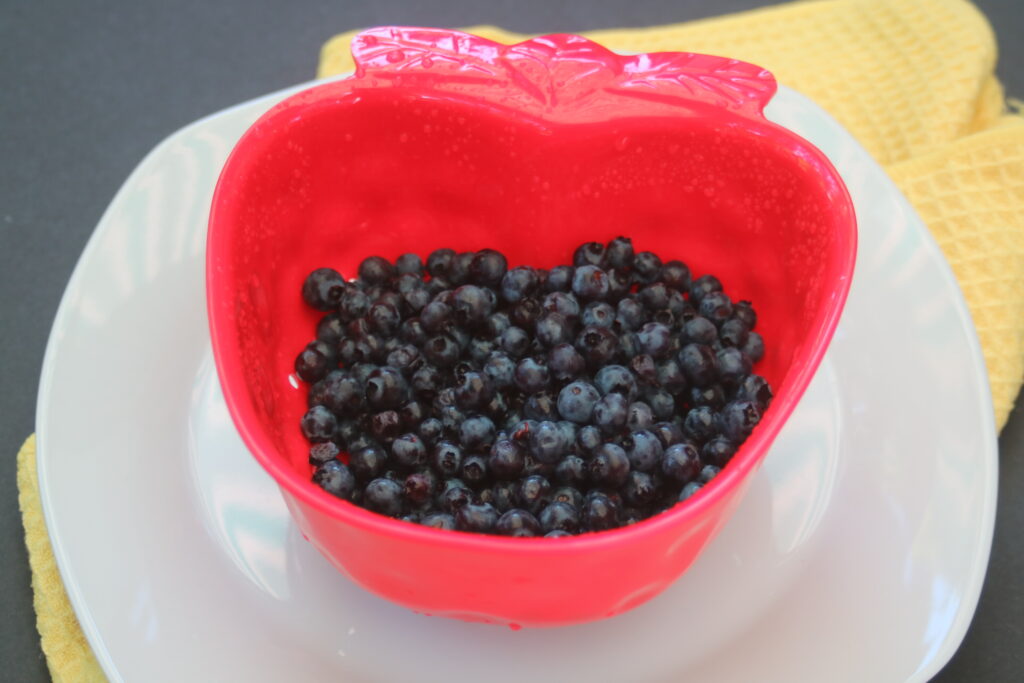 My baking is often vegan these days, so that everyone can enjoy the treats, including my vegan daughters.
This particular version of my usual scone recipe doesn't use any dairy or animal products.
You should know that I am a huge fan/ lover of "the real thing" when it comes to butter. Yes, I will admit…I am a butter snob.
In my humble opinion nothing comes even remotely close to the taste of good quality, deliciously creamy butter.
And don't get me started on how superior European butter is…a baker's dream.
However, I was very pleasantly surprised at how well the vegan butter and oat milk worked in my scone recipes, including this one.
You'd never guess the substitutions, it's quite amazing.
I'll let you in on a little secret…
There are some in this household that run the other way at the mere mention of the word "vegan".
They are currently, blissfully unaware of the alterations and praising the superb taste of these baked treats.
That's all the proof you need. These scones pass the test!
I still love my butter of course, but hey it's nice to know there are options if you need them.
And, if you bake with the traditional ingredients, then just go ahead and use dairy butter and milk, the results are equally delicious.
Without further ado, here's the recipe…
Give it a try and enjoy every bite!
PS…yes of course you can use regular blueberries also, but if you come across the wild ones, grab them!

Wild Blueberries + Lemon Scones (vegan friendly)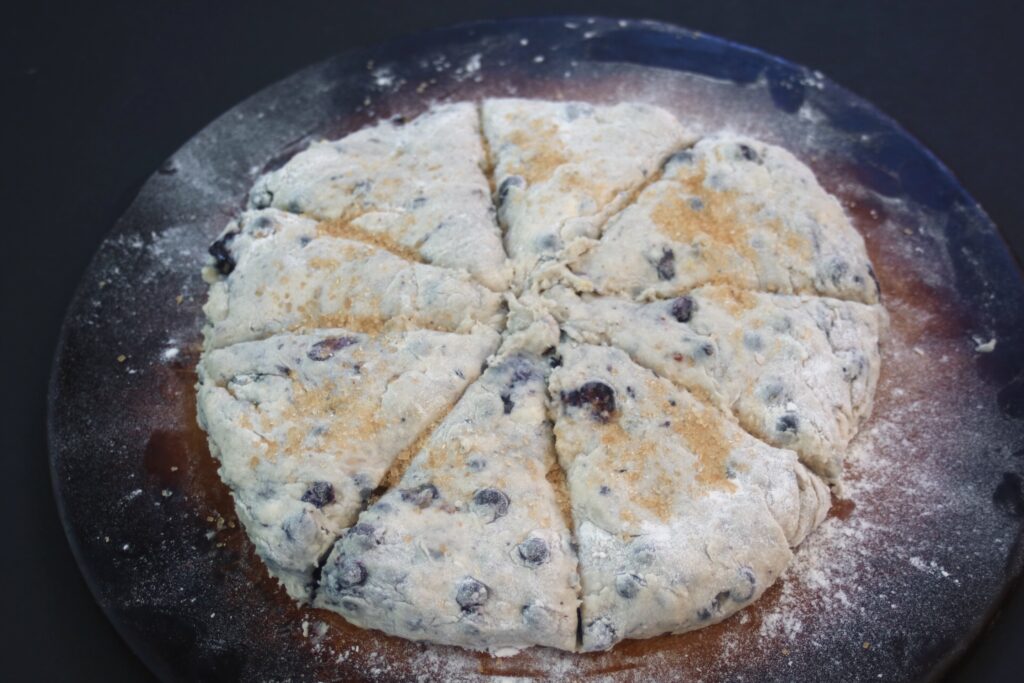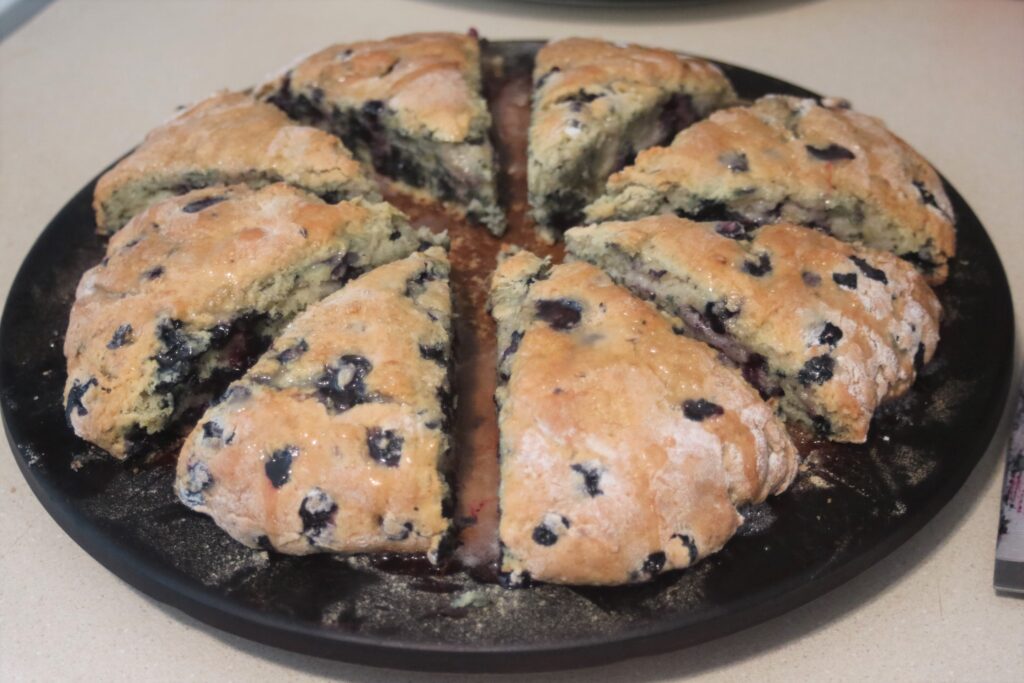 Print Recipe
Wild Blueberries + Lemon Scones (vegan friendly)
Ingredients
2 1/3

cups

all purpose flour

1/3

cup

sugar

1

tbsp

baking powder

1/2

tsp

salt

1/2

tsp

baking soda

zest of 1 lemon

1/4

cup

unsalted vegan Becel butter (or regular unsalted butter)

keep frozen until ready to use

1

cup

wild blueberries

1

cup

oat milk (or use dairy 1/2 + 1/2 or heavy cream)

Demerara sugar for sprinkling on top

1/2

cup

icing sugar

juice of 1/2 a lemon
Instructions
To a large bowl add just 2 cups of the flour, sugar, baking powder, salt, baking soda, lemon zest and mix together with a whisk.

Take the butter out of freezer and grate over flour mixture, then cut it into the flour with a pastry cutter until crumbly.

Stir in the blueberries, then pour in oat milk and stir with a fork until dough begins to form.

Using a wooden spoon or spatula mix and gather up dough into a ball, incorporating the remaining flour until you can transfer the ball to your baking stone (or parchment lined baking sheet).

Pat dough down to form a circle about 10' wide.

Using a large knife cut dough into 8 triangles, but do not separate.

Sprinkle top of scones with sugar and bake for about 18-20 minutes, until golden brown.

Remove from oven and cool 10 minutes then cut into triangles and separate.

In a small bowl stir together icing sugar and lemon juice.

Pour mixture over scones, cool another 10 minutes and then dig in and enjoy!
*this post was featured at:
A MORNING CUP OF JOE @ The Cottage Market
FULL PLATE THURSDAYS @ Miz Helen's Country Cottage
,center>
Please follow and like us: