NON REV discounts around the world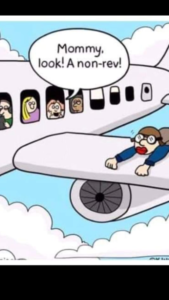 Hey there non revvers!
On this page you will find a variety of airline employee discounts that you might not be aware of, and that are sure to come in handy on your travels!
(I will update page as I find them, so check back often)
And, if you know of a great discount that you don't see listed here, please send me a message using the contact me page, so I can add it in. Thanks!
*to take advantage of these discounts you must present your valid airline ID 
London, England
Heathrow Airport Express (train service from LHR to Paddington Station or vice versa)
75% discount on full-fare Express Saver tickets for adults (1 ticket per ID) valid for all employees of all airlines that operate out of LHR (must show ID)
Book online at www.heathrowexpress.com
*choose direction of travel and date, then click on add promotion code and choose Railcard – then choose HAL Employee Discount HX
———————————————————————————————————————–