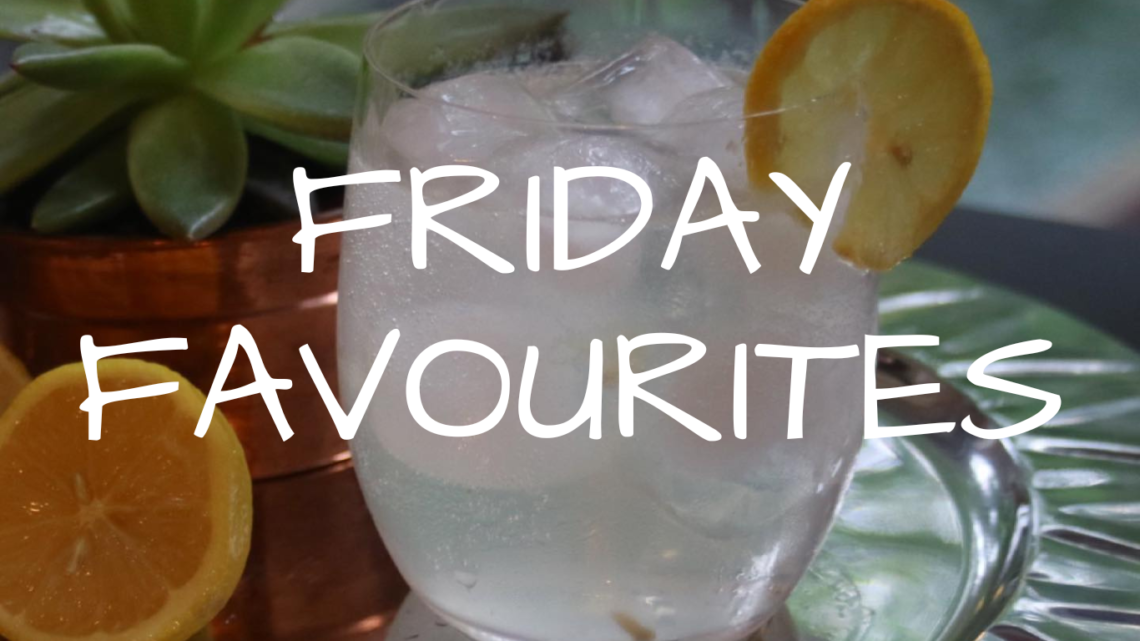 TGIF…
And the sun is shining. Finally.
That ongoing gloomy weather was killing my happy vibe.
This week, for my second run at "Friday Favourites" I'm sharing some great new ideas with you.
Take a peek and perhaps you will find something that captures your eye also.
What are Friday Favourites?
Every Friday many blogs and websites share a post about their "Favourite" finds for the week.
These finds might include a newfound recipe, home gadgets, interesting Amazon finds, a personal experience, a song, book or TV show, a useful app or maybe a newly discovered neighbourhood restaurant.
The possibilities are endless, obviously.
Because let's be honest, there's so much out there that it would be impossible for one person to discover it all, on their own.
And that's the whole point.
Honestly, I love the idea, because it's such a great way to spread the word about things that deserve some recognition, or simply help you to enjoy life a little bit more.
So without further ado, here's what I'm loving this week….
My Friday Favourites this week
Fave #1 ~ Mexican Street Corn Salad
Need a last minute idea for your Cinco de Mayo party, or just looking for a new salad idea?
Here's a recipe I came across last night that I can't wait to make. The combination of ingredients sounds absolutely delish.
It's from the blog Cooking For My Soul and you can find the recipe HERE.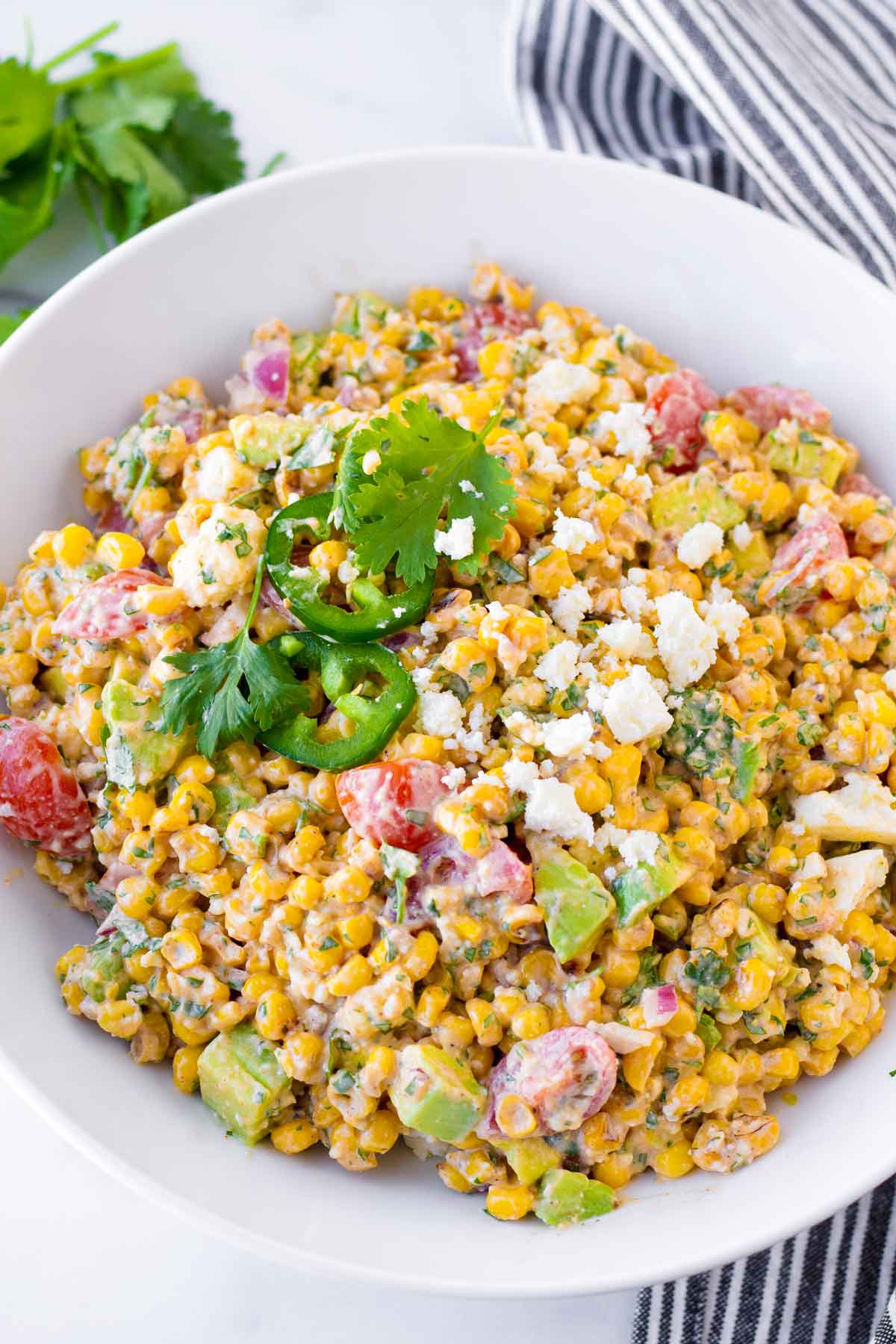 Fave #2 ~ An inspirational quote to help me declutter
I have too much stuff!
So when I saw this quote it really spoke to me.
"Clutter is nothing more than postponed decisions" are the truest words I've ever heard about clutter. Ever.
I mean, how often do you start cleaning up with the intention to declutter, you pick up stuff, then put it right back down, sometimes in a different spot, and sometimes right back where you found it. LOL
Maybe you're just aren't sure what to do with it. Or you're not ready to part with it. Or you might need it later.
I could go on and on, but you know what I mean.
It really comes down to making a decision right then and there. And darn it that's way harder than it sounds.
So now when I look around at my overstuffed basement, or closets, or whatever, I'm seeing it all in a new light.
And that is, that I'm staring at all the decisions I've put off making.
Wow! It's a reality check.
Hopefully it will help motivate me. LOL
The struggle is real my friends. Uuuggghh
Fave #3 ~ Travel Backpack  (17″ carry on size)
This is a purchase I recently made on Amazon , as an alternative to my roller bag, for travelling.
I've been seeing a lot of passengers at the airport carrying these backpacks instead of the extremely popular roller bags, and I was curious.
Also, I was looking for something slightly smaller than my usual carry-on bag, something that would fit in the smaller airline luggage sizers and this appeared to be the perfect solution.
And I have to tell you that I'm really impressed with what I received.
This backpack is sturdy, well made, has lots of compartments and extra features plus tons of packing room.
It's a great option for travelling light and keeping your hands free…for carrying your coffee through the terminal of course. LOL
For more information click on this image
Fave #4 ~ Casa Mezcal Restaurant in Toronto
I've eaten at this restaurant a few times now and I think it's great.
First of all the location is fantastic. The Princess of Wales Theatre is across the street so it's the perfect place to grab dinner before going to a show.
And more importantly the food and drinks are really good.
I especially love their Shrimp Tacos.
Also, the margaritas. Ooooh those margaritas….
Get a pitcher to share.
So good!
There's a rooftop patio as well, and they often have special events. Like today's Cinco De Mayo Latin Party.
You should go.
Check out their website for more information.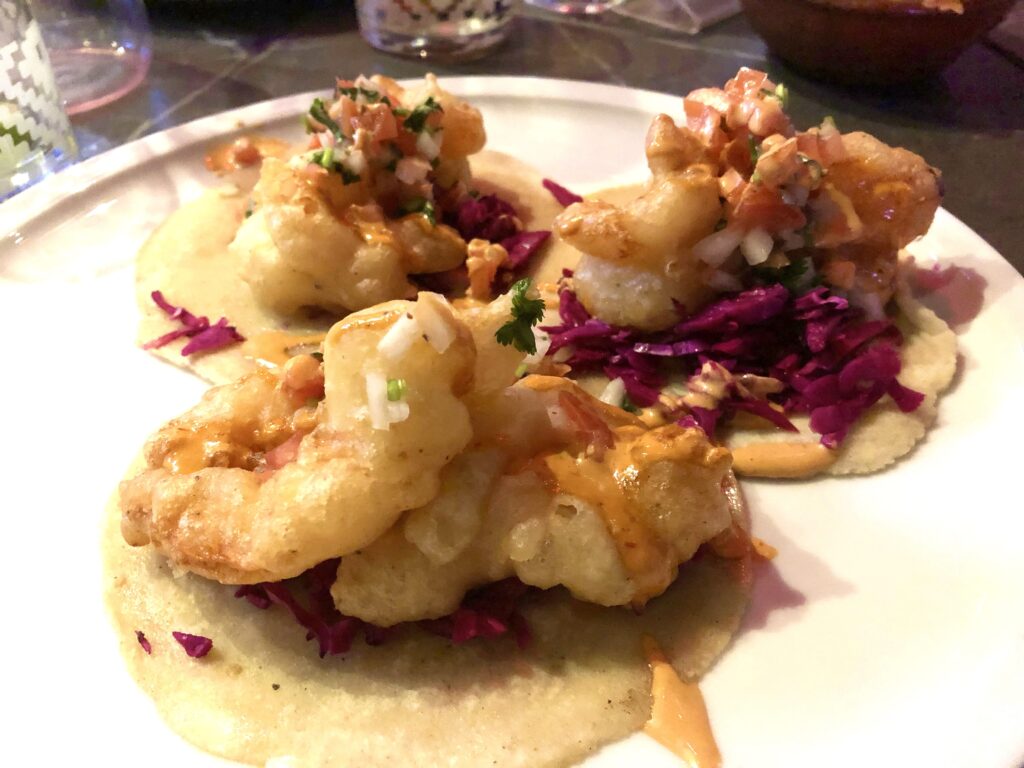 Fave #5 ~ Muscle Massage Gun
I had to share this because it's been a life safer this week.
Apparently you should do some stretches before gardening. I did not.
And since I'm no spring chicken anymore, I was in pain for several days after spending the one and only sunny day last weekend working in my little yard.
The massage gun was really helpful. It gave me another way, besides meds LOL, to get some much needed relief.
This is not the actual item I own (I couldn't find mine online) but I simply wanted to share that these gadgets really do help and are worth having around. You know, in case you too forget to stretch…
There are many to choose from on Amazon, in several price points, if this is something that interests you.
Click on the image for more info
That's it, that's all for this weeks Friday Favourites.
Come back next friday for more ideas and inspiration.
Enjoy your weekend everyone.
,center>
Please follow and like us: