How did you celebrate Canada Day?
There were no grand celebrations to look forward to this year, thanks to this ongoing pandemic.
So, I worked…and it was the busiest day at the airport since march!
People are definitely travelling again.
It's a good thing…as long as everyone plays by the rules.
Wear a mask!
Let's get this virus situation under control, so we can enjoy what's left of our short summer.
Now on to the cookies…
Here's a recipe for deliciously spiced cut-out cookies.
These sweet treats are light tasting and hold up well to going for a dunk in your morning coffee or tea.
Don't let the modest, unpretentious look of these cookies fool you.
That's exactly what makes them so good. Simple, but perfectly flavoured.
Of course you can make them in any shape that your heart desires, but I was feeling patriotic with the upcoming Canada Day so I chose the maple leaf.
The taste remains the same…yummy!
*recipes was inspired and adapted from one that came with my cookie cutters
Spiced Up Cookies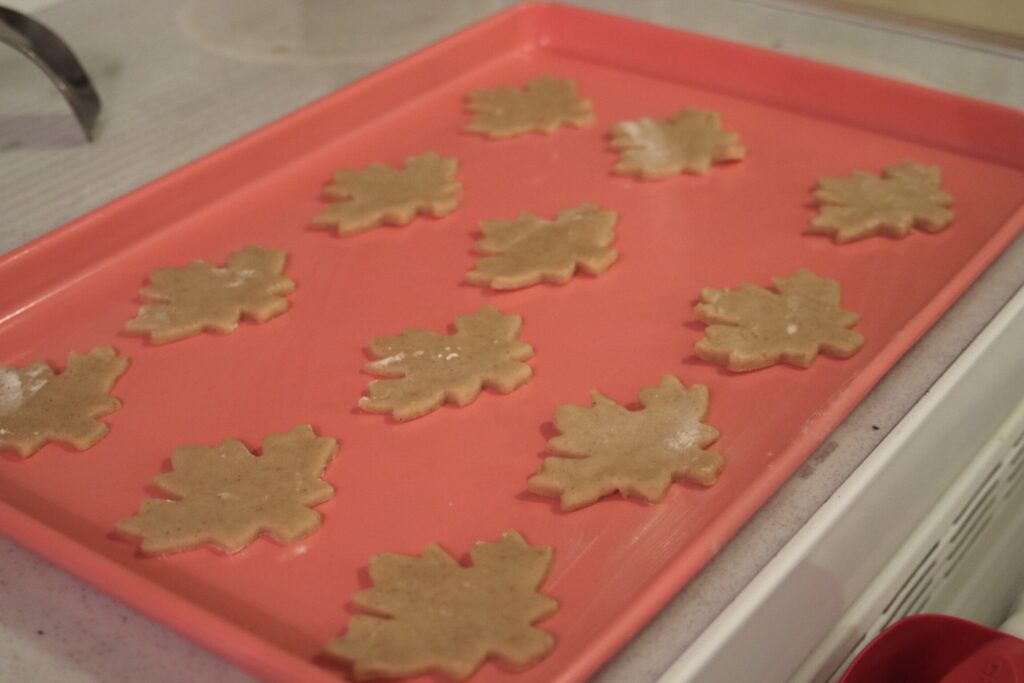 Print Recipe
Spiced Up Cookies
Ingredients
3/4

cup

sugar

2/3

cup

unsalted butter

room temperature soft

1

egg

2

tbsp

milk

1

tsp

pure vanilla extract

1/2

tsp

ground nutmeg

1/2

tsp

ground cinnamon

1/4

tsp

ground cloves

1/4

tsp

ground allspice

1/2

tsp

orange extract

1/2

tsp

orange zest

optional

2

cups

flour

1 1/2

tsp

baking powder

1/2

tsp

salt
Instructions
Add butter and sugar to an electric mixing bowl and beat on medium speed until light and creamy, about 2 minutes.

Add egg, milk and vanilla and beat until combined.

Add spices, flour, baking powder and salt and continue to mix until well combined.

Divide dough in half, shape into a ball and cover with wax paper.

Refrigerate for 30 minutes.

Preheat oven to 375 F and lightly grease 2 large cookie sheets or line with parchment paper.

On a floured surface, roll out 1st ball of dough with floured rolling pin, to a thickness of about 1/8".

Using your chosen cookie cutter shape cut out cookies and transfer to baking sheets, about 1/2" apart.

Gather up trimmings and re roll out dough continuing to cut out cookies.

Repeat with second ball of dough.

Bake cookies for 7-8 minutes maximum.

Immediately transfer to a wire rack to cool completely.
Notes
*makes about 36 cookies, depending on size of chosen cookie cutters
*you might be tempted to ice these cookies once cooled, however they really are delicious all on their own 
Also made some Loons….equally delicious!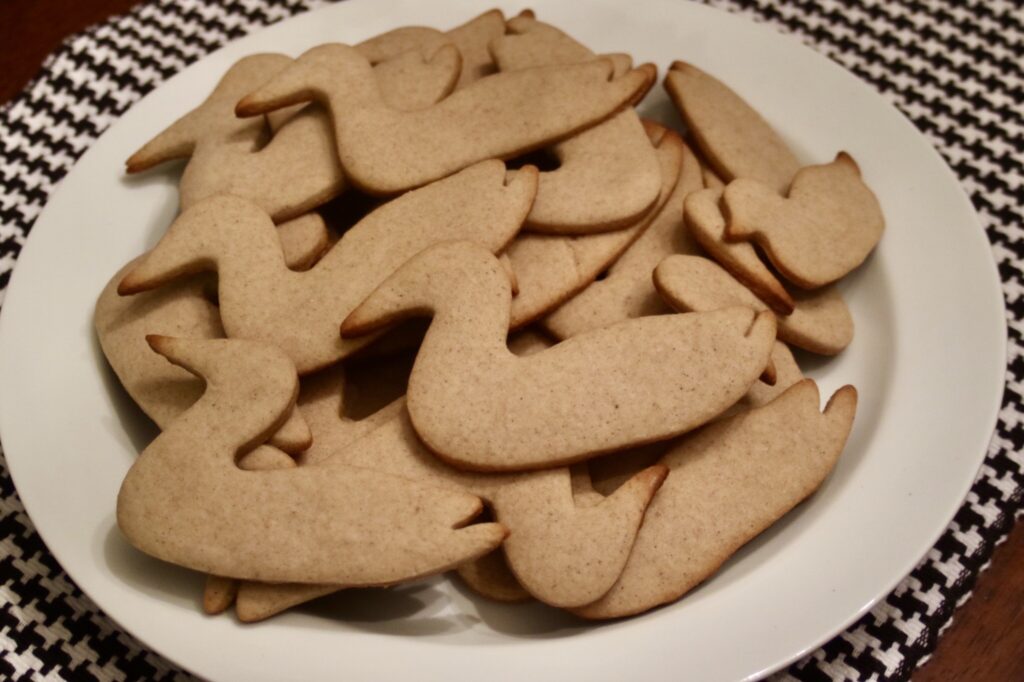 ,center>
Please follow and like us: