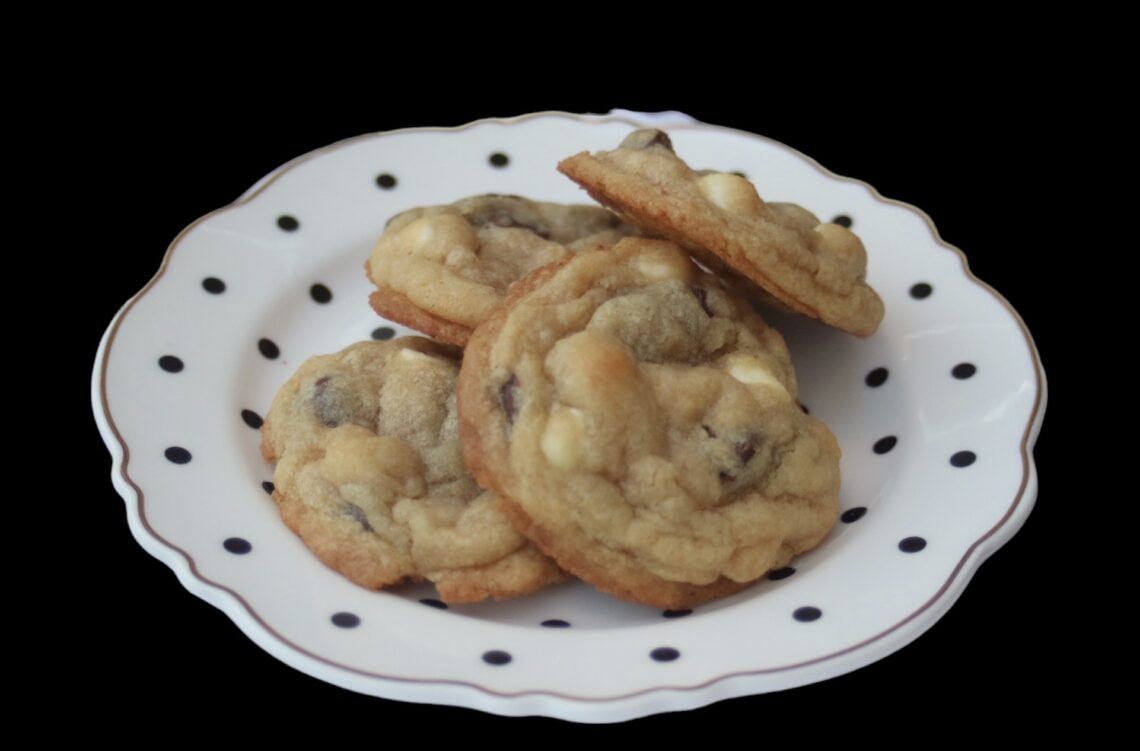 Chocolate Chippers ~ The Best Chocolate Chip Cookies…so far
I made a batch of these delicious cookies recently and fell in love with them all over again.
They are definitely our favourite chocolate chip cookies.
About 20 years ago, in the school yard, a kind mom shared some of her freshly baked cookies with me, while we waited for the kids to come out. They were fantastic and I told her so. She was eager to let me know that the "secret ingredient" was a packet of Instant Vanilla Pudding powder.
I have no idea where she got the original recipe from but I can tell you that adding the vanilla pudding makes some pretty darn amazing cookies!
Alas, it appears the secret is out since I've seen similar recipes online, but who knows, perhaps they all originated from the one she shared with me.
Without further ado here is today's recipe.
It's my tweaked version of the original, and in my humble opinion makes the best chocolate chip cookies.
Soft. Chewy. Gooey.
Simply delicious.
Go ahead and test them out. I dare you to have just one!
Chocolate Chippers ~ The Best Chocolate Chip Cookies
the ingredients…
the steps…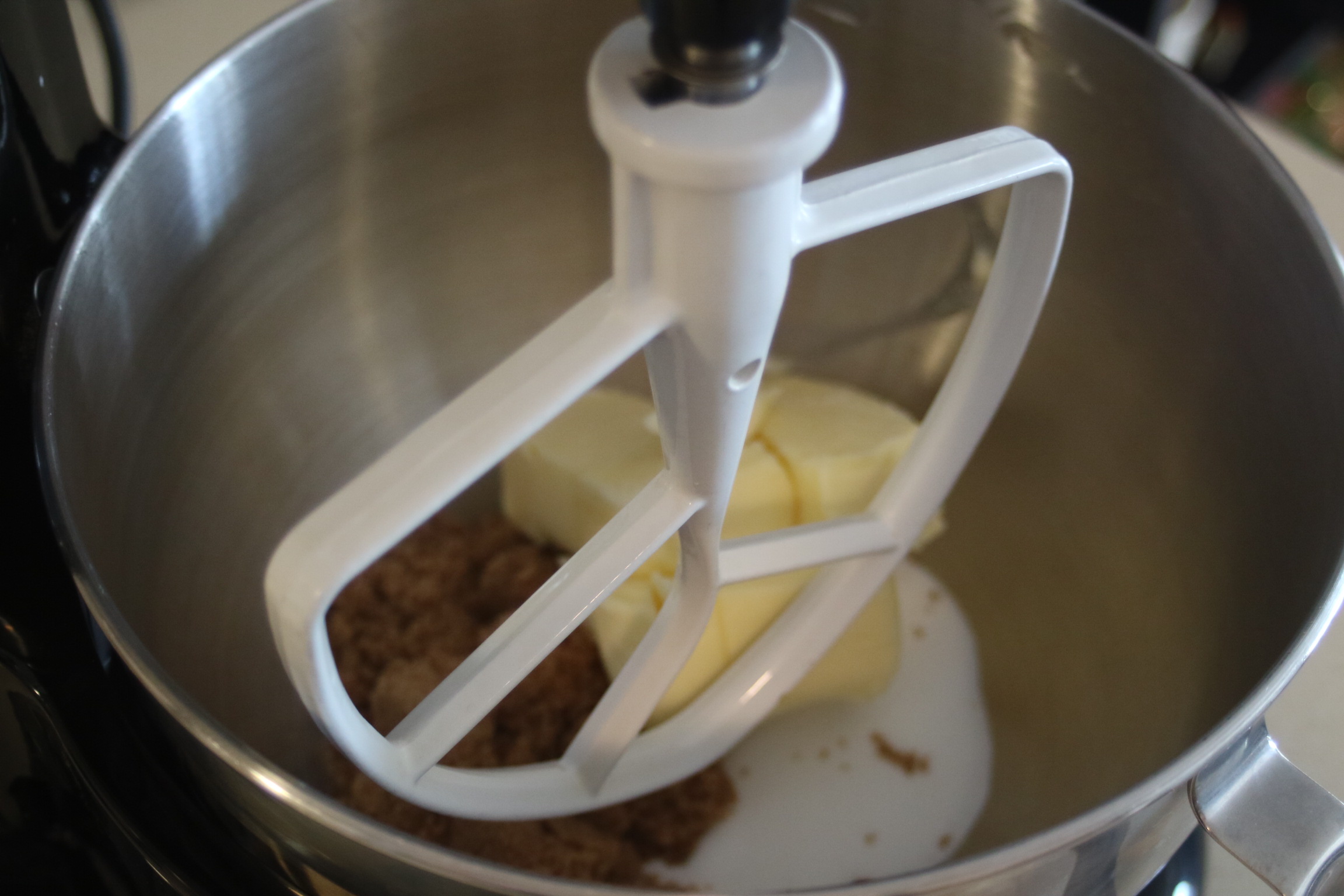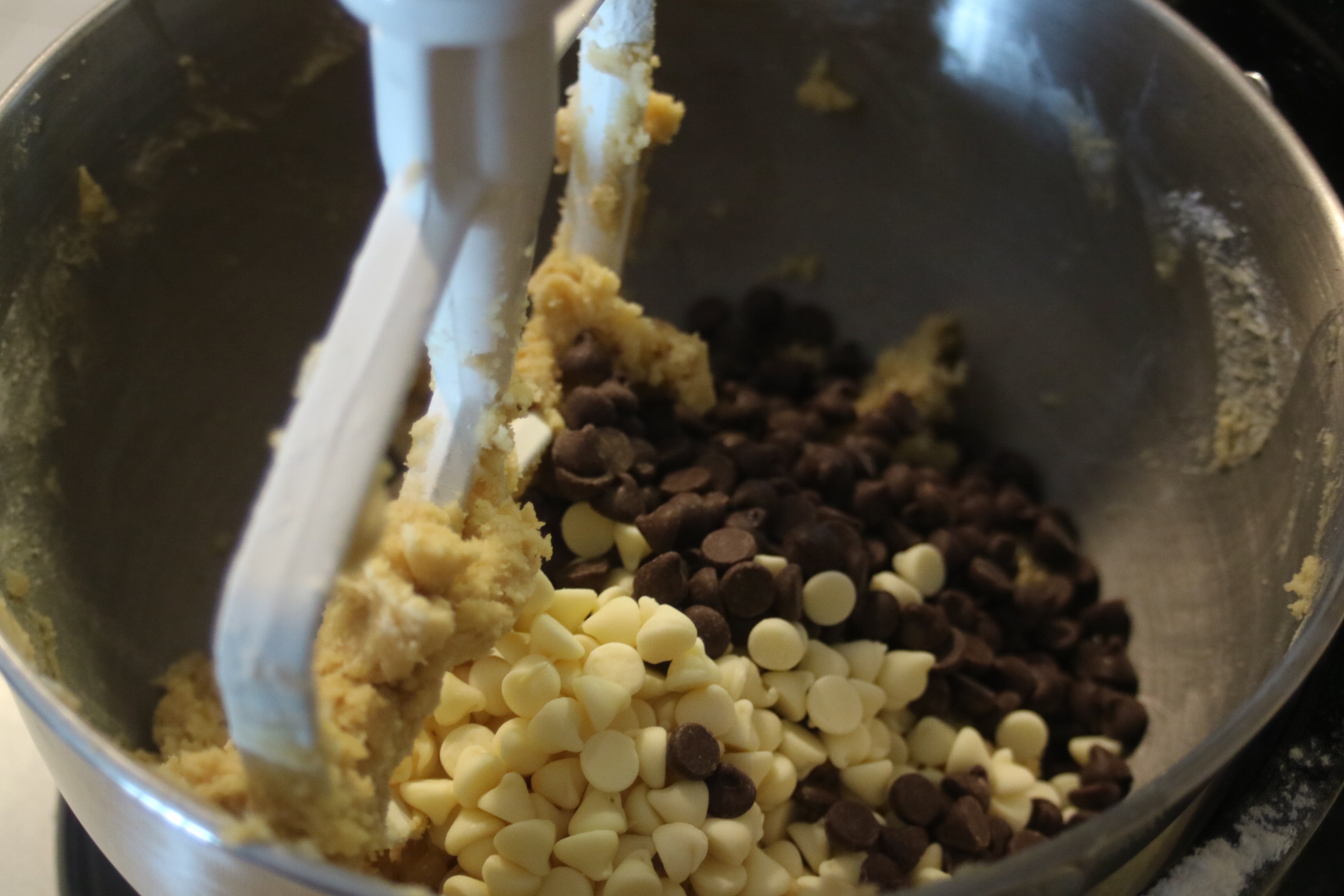 the end result…
Here's the printable recipe…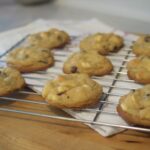 Print Recipe
Chocolate Chippers ~ The Best Chocolate Chip Cookies
Ingredients
1/2

cup

brown sugar

1/2

cup

white sugar

1

cup

unsalted butter

room temperature

2

large eggs

1

tsp

pure vanilla extract

1

pkg

instant pudding mix (4 serving size)

2

cups

all purpose flour

1/2

tsp

salt

1

tsp

baking soda

1

cup

semi sweet or milk chocolate chips

1

cup

white chocolate chips
Instructions
In a large mixing bowl beat together both sugars and butter with an electric mixer on low until creamy.

Add eggs, vanilla and pudding powder and mix until combined.

In a separate bowl add flour, salt and baking soda and mix together with a fork.

Add flour mixture, a bit at a time, to the mixer bowl and mix on low until combined.

Add both types of chocolate chips and mix on low for just a few seconds to mix them into dough, or stir them in with a spoon.

Using a teaspoon measure out a ball of cookie dough, roll slightly in your hands and place on a parchment lined cookie sheet (on a standard size baking sheet I bake 12 at a time).

Bake for 10 minutes max.

*keep remaining dough cold in fridge until ready to scoop out and bake next batch.

Remove from oven and immediately transfer cookies to a wire rack to cool.

Repeat with remaining cookie dough.

Once cool, store in an airtight container on counter or in fridge.

They will last all week (longer if in the fridge or freezer) but realistically they will be gone long before that!
Notes
I like making medium sized cookies, but if you prefer larger ones then you will get about 36 of them

This post was featured at:
FULL PLATE THURSDAY #636 2@ Miz Helens Country Cottage
Saturday Sparks Link Party @ Pieced Pastimes
,center>
Please follow and like us: