I've been indulging a lot these last few months…hopping around from one delicious destination to another.
The thing is, a big part of the reason that I enjoy travelling so much is because it offers the opportunity to discover and sample new cultures and their foods! And I love doing it without thinking too much about whether they are good for me or not. No guilt!
But who are we kidding, I'm no spring chicken (I'm OK with that, I've made my peace with it). At some point the body starts sending me reminders…I am so not OK with that! LOL
Thankfully some small changes usually do the trick to get rid of the sluggishness and aches.
This smoothie is one I concocted about a year ago, after searching for healthy breakfast options on Pinterest.
I've been making it often in the last couple of weeks and I think it has really helped. The anti-inflammatory properties of turmeric are a real thing. Also with only naturally occurring sugars and no animal fats or products this smoothie is simply good clean eating.
Plus, it's easy on the tummy and tastes mild and light.
Give it a try!
Anti-Inflammatory Mango Breakfast Smoothie (vegan friendly)
Print Recipe
Anti-Inflammatory Mango Breakfast Smoothie (vegan friendly)
Ingredients
1/2

cup

frozen Mango

1/2

frozen Banana

fresh is ok too, just add a couple of ice cubes also

1/4

tsp

Turmeric Powder

1/2

tsp

Coconut Oil

1/2

tsp

pure Maple Syrup

a generous dash or two of Cinnamon

3/4

cup

unsweetened Almond Milk

add a bit more if the smoothie is too thick
Instructions
Blend all ingredients together in a small blender cup until smooth, add a straw and enjoy!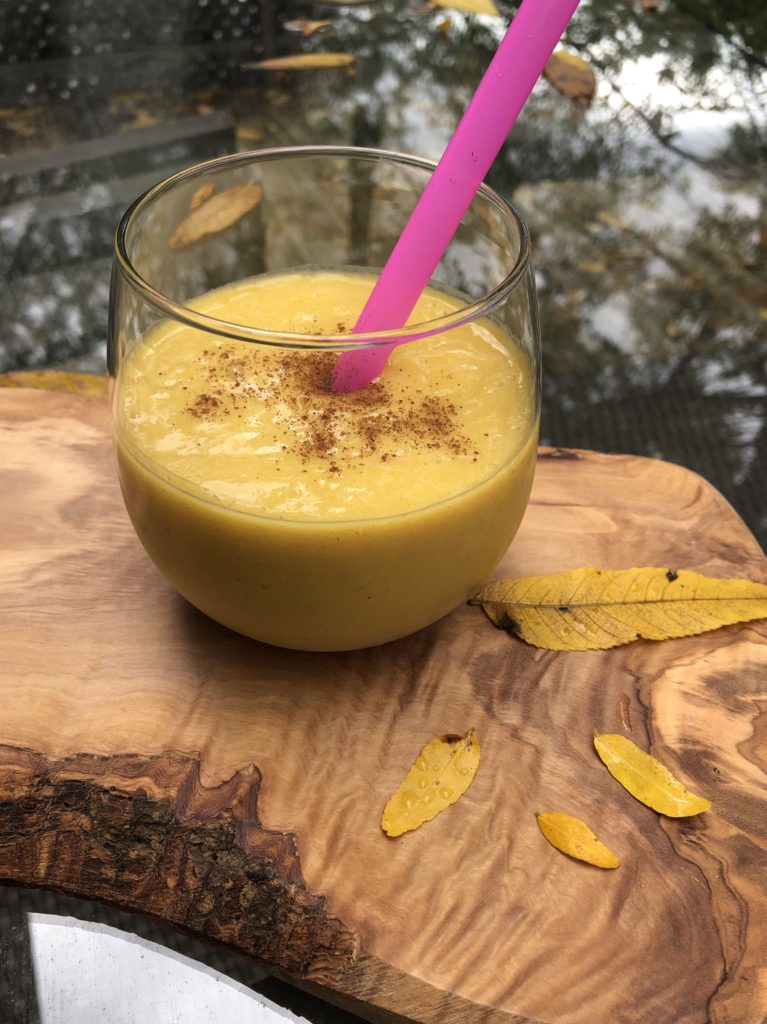 *this post was featured at:
INSPIRE ME MONDAY week 537@ Create with Joy
SATURDAY SPARKS @ Pieced Pastimes
CREATIVE MUSTER PARTY @ Fluster Buster
A MORNING CUP OF JOE @ The Cottage Market
,center>
Please follow and like us: