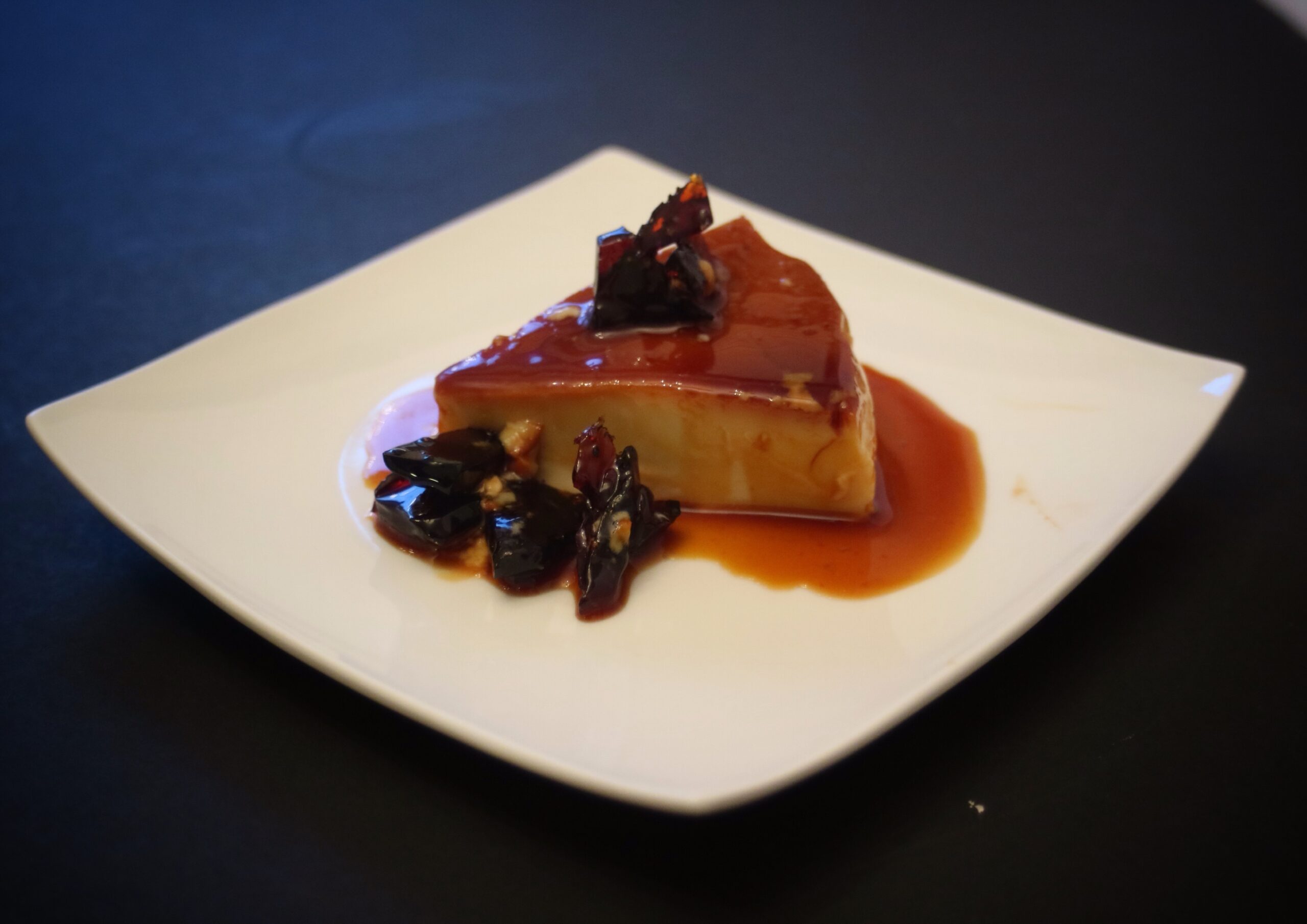 Baileys Irish Cream Caramel Flan (Instant Pot method)
Did you know that you can make a flan in the Instant Pot?
Yes you can!
I did it! And to get into the upcoming St Patrick's day spirit I decided to make it with Baileys Irish Cream.
As far as I know there isn't an ounce of Irish in me…but I don't want to miss out on the fun right…
Now, making flans is actually very easy, and every time I do get around to baking one I think I really should do it more often.
The thing is, you need to plan in advance, because as easy as it is to make, it does require several hours in the fridge, overnight is ideal in fact. This is not a last minute dessert option.
I checked out some recipes online, and it seems that the part most people have difficulty with is making the caramel sauce. It can be tricky indeed, even though its basically one ingredient, it can go from perfect to burnt incredibly fast. You really need to watch what you are doing.
A word of warning…don't ever ever fall into the temptation of tasting it or scooping up any drips with your finger. This stuff is scalding hot and it will absolutely burn you!
I tell you this because I know…yes I forgot this number one rule, and stupidly stuck my finger into a drop that had dripped on the counter, and before common sense returned, I licked it…oh ya I did! OMG HOT!!
Now I am recovering from a burnt finger and tongue, serves me right! uugh…
But you know what, it really is an easy dessert to prepare overall, and the results are so worth it. I really love flans and creme caramels and all those other egg custard desserts. They are delicious!
A side note…
I didn't have a flan pan, which is ideal here, as it also comes with a lid to seal it. I made do with my 7″ spring form, lining it with tin foil to prevent leaks. It made the edges of the flan messy, but cooked it perfectly, but still I would recommend a proper pan (cake pans are not deep enough for a flan by the way).
I have now ordered a proper flan mold from Amazon, and I can't wait to give a try.
(this is the one I purchased)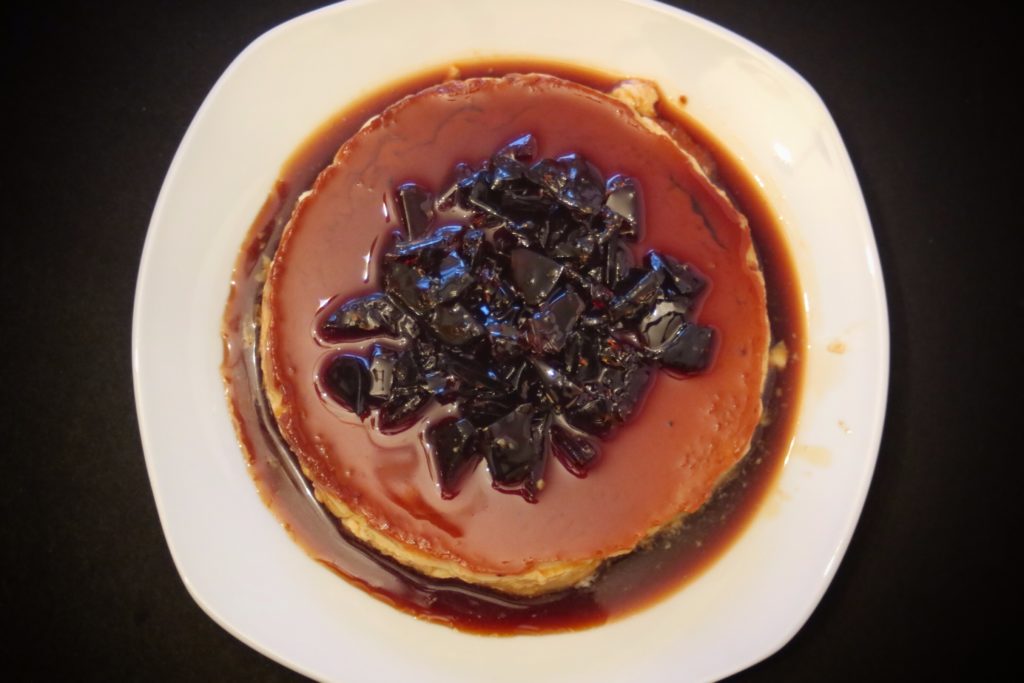 Print Recipe
Bailey's Irish Cream Caramel Flan (Instant Pot method)
Ingredients
1

cup

white sugar

1/2

tsp

lemon juice

1

cup

milk

2% or whole milk

1/2

cup

whipping cream or heavy cream

1/2

cup

Baileys Irish Cream Liqueur

2

tsp

pure vanilla extract

4

eggs

1/2

cup

white sugar
Instructions
Make the caramel sauce

Add sugar and lemon juice to a large non stick frying pan and heat on high. Do not stir until sugar starts to bubble, then stir gently with a wooden spoon until sugar has dissolved.

As soon as mixture turns a dark caramel color remove from heat and pour into a 7" round spring form or flan pan and swirl it around the sides of cake also (if using spring form line it with tinfoil to prevent leaking, try to smooth it out as best as you can). Set aside to cool.

Make the custardIn a bowl stir together milk, cream, liqueur and vanilla. Set aside.

In a large bowl lightly whisk the eggs, then add sugar and stir until well combined.

Pour milk mixture into egg mixture and whisk together well. Let rest 5 minutes.

Pour custard gently over caramel in the pan.

Cover pan tightly lid or with tinfoil.

Add 1 cup water to the Instant Pot.

Place pan on Instant Pot trivet and lower into the pot.

Lock on lid and turn pressure valve on lid to sealing position.

Press Pressure Cook button and adjust timer to 16 minutes. (make sure pressure cook is set to high, if your last use was in low pressure, otherwise its always set to high)

When timer is done, let pot run on natural pressure release until pressure pin on lid drops back down (usually takes about 10-15 min).

Open pot, grab trivet by the handles and lift trivet and cake pan out to a wire rack. Let cook for 1 hour.

Refrigerate for 3-4 hours to cool completely and set well.

When ready to serve, remove foil or cover, run a knife around the edge of the pan, then set a large plate over the cake and and invert to release the flan and caramel sauce. Use a rubber spatula to scoop out as much of the caramel as you can. Sometimes a hard caramel layer forms on bottom, break it up and garnish your flan with it as I did with mine.

Cut into wedges and serve, spooning sauce on top of each slice. Enjoy
Useful Links
To create this recipe I took my traditional oven baked flan recipe and modified it following the methods I found on a few different websites. I have included the links below for your reference, take a peek at their flan recipes, and the many other recipes adapted for the instant pot. And don't forget to let me know if you come across a fantastic recipe you have tried or want me to test! Enjoy
Smooth Pressure Cooker Flan @ Amy + Jacky
Pressure Cooker Caramel Flan @ Key Ingredient
Instant Pot Classic Caramel Flan @Whats Cooking Chicago
,center>
Please follow and like us: