Instant Pot Steel Cut Oats for a Fast + Healthy Breakfast
A big thanks to Richard for getting me to rediscover steel cut oats for breakfast!
I had not prepared them in a long long time. Why?
Because they take a good 40 min to prepare from start to finish.
Not exactly a quick breakfast, especially when you wake up hungry!
Also, the pot gets this foamy, sticky stuff on it that rather bothered me…so off the menu they went.
But, no surprise here…Instant Pot to the rescue.
Once again!
It still takes a good 30 minutes to cook the oats, however it's the one step deal that's so great…throw your ingredients in the pot, set the timer and forget about it.
Literally walk away, and come back when you're ready to eat. So easy.
And, they cook up perfectly, just the right texture, firm but soft, not sticky or foamy or clumpy. Perfect indeed.
Jazz your oats up with some of the flavouring ideas I've added below for a whole new take on this old stand in meal. Delish delish!
Have a great week everyone!
Here's the printable recipe…
Instant Pot Steel Cut Oats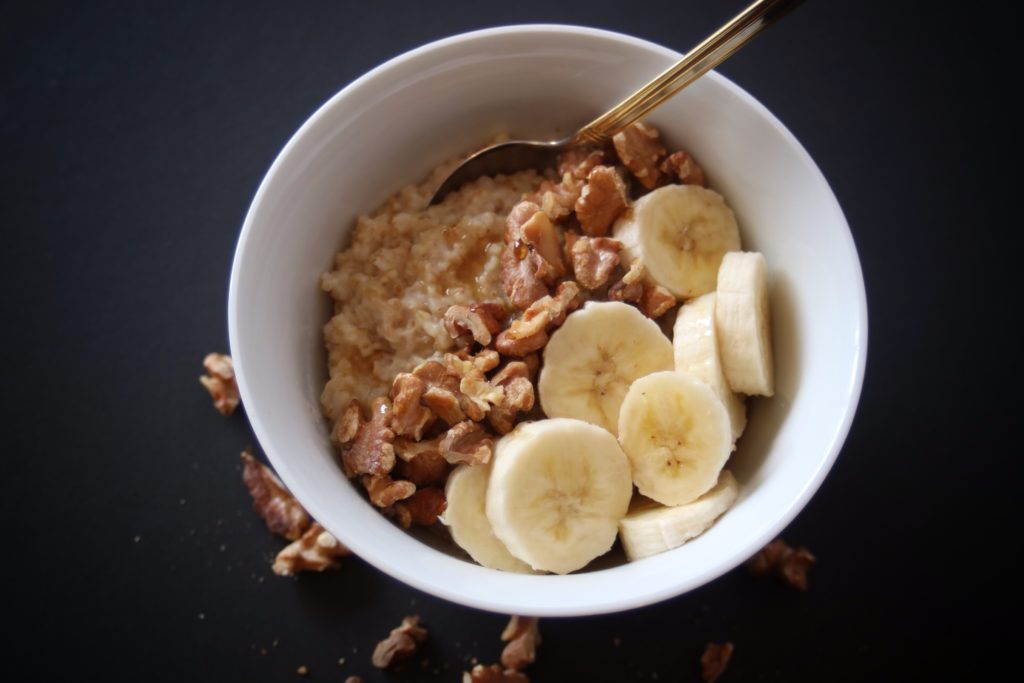 Print Recipe
Instant Pot Steel Cut Oats
Ingredients
vegetable oil

for greasing

1

cup

steel cut oats

(not the quick cook variety)

2 1/2

cups

water

dash

salt

dash

cinnamon
Instructions
Spray pot with oil or add a tsp to pot and use a paper towel to spread around entire pot.

Add oats, water, salt and cinnamon to the pot.

Give it a quick stir to combine.

Lock on lid and turn pressure vavle to sealing.

Press Porridge mode and adjust timer to 4 minutes (high pressure).

When done, allow pot to run on natural pressure release for 20 minutes.

Open lid and give the oats a good stir.

Spoon into bowls and serve topped with sliced fruit, berries and nuts of your choice.

To sweeten add a drizzle of maple syrup!
Notes
Flavour variations to add before cooking:
*add zest of 1 lemon or orange for a citrus punch that pairs well with berries, apples and clemetines
*stir in 1 tbsp of cocoa powder for a chocolate version that's delicious with nuts and fruits (omit cinnamon)
*stir in a tablespoon of peanut butter or other nut butter, delicious with sliced bananas
*add a 1/2 tsp vanilla extract to original recipe and serve with chopped apples and a sprinkle of brown sugar for an apple pie flavoured breakfast
*this recipe was featured at:
10 Yummy Breakfasts @ Ginger Snap Crafts
PIN ME FOR LATER
Get everything you need here…
,center>
Please follow and like us: