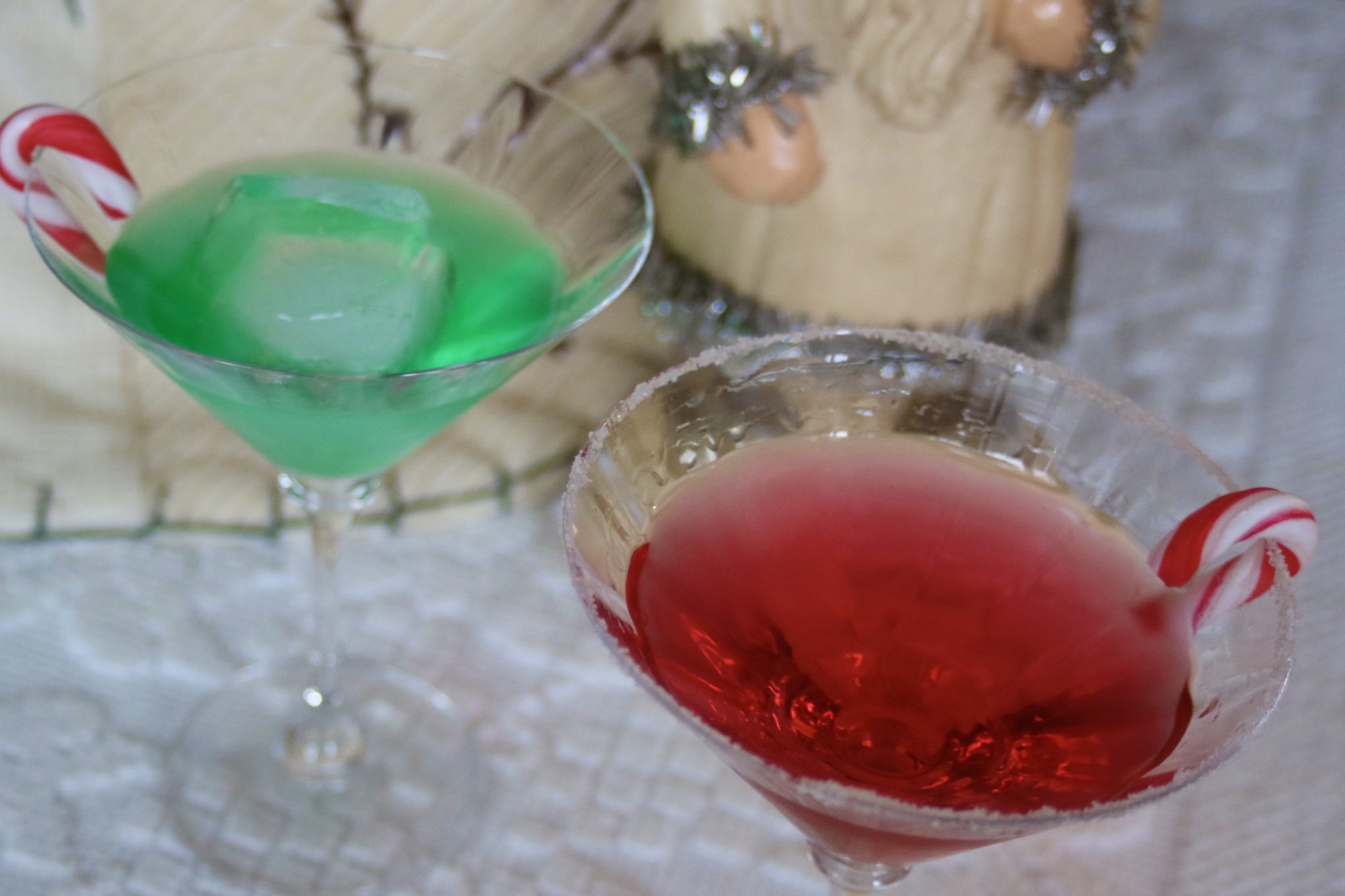 Festive Christmas Cocktails
It's Christmas Eve….
And I need a cocktail!
How about u?
I was looking forward to serving these two fun and colourful drinks to the family, tonight and tomorrow.
Unfortunately that's not gonna happen.
It's another Covid year and this time the darn dreaded virus has found its way into our home (well it's not officially confirmed, we are still waiting for results, however my daughter's rapid test and her symptoms all point to positive, so we are not taking any chances).
But let's not dwell on that.
After all, we are together and we are ok, that's what matters most to me.
And, a little cocktail to sip on while listening to some Christmas tunes is just what we all need.
I found both these ideas online last year and saved them. And this year very similar ones have been popping up on TikTok.
Not surprising! LOL
Of course I changed them up just a tad to make them my own, and I must tell you that they are not only very festive looking but also quite delicious.
Definitely worth sharing with you.
They are on the small side as far as serving size, which makes them a great option for a pre lunch or pre dinner drink.
I hope you have the ingredients on hand so you can go make yourself one, or both of these right away.
Merry Christmas and Happiest of Holidays to you my readers and friends.
May your evening be joyful despite the restrictions on gatherings, and may tomorrow be a peaceful, happy day.
Cheers!
The Clausmopolitan Cocktail
Print Recipe
The Clausmopolitan Cocktail
Ingredients
lime + sugar for rimming glass

1 1/2

oz

Vodka

1/2

oz

Cointreau

2 1/2

oz

Cranberry Juice

ice

a mini candy cane or some frozen cranberries

for garnish
Instructions
Spread out a tablespoon of sugar on a salad plate, run a slice of lemon or lime around the rim of a martini glass, then dip in the sugar.

Set aside.

Add Vodka, Cointreau and cranberry juice to a cocktail shaker with some ice cubes.

Shake until cold, then pour into the prepared glass.

Garnish with a small candy cane or a few frozen cranberries and enjoy.
Candy Cane-Tini
Print Recipe
Candy Cane-Tini
Ingredients
1

oz

Vanilla Vodka

1/2

oz

Creme de Menthe Liqueur

mini candy cane

for garnish
Instructions
Pour vodka and creme de menthe into cocktail shaker with ice and shake until cold.

Pour into a martini glass, add a big ice cube and hang the mini candy cane on the glass for garnish.
*Please note that some of the ads and links that appear on this site are affiliate links. This means that if you purchase a product after clicking on an affiliate link, I might receive a small percentage of the sale for referring you, however that is at zero cost to you.
Shop for your home bar 
,center>
Please follow and like us: