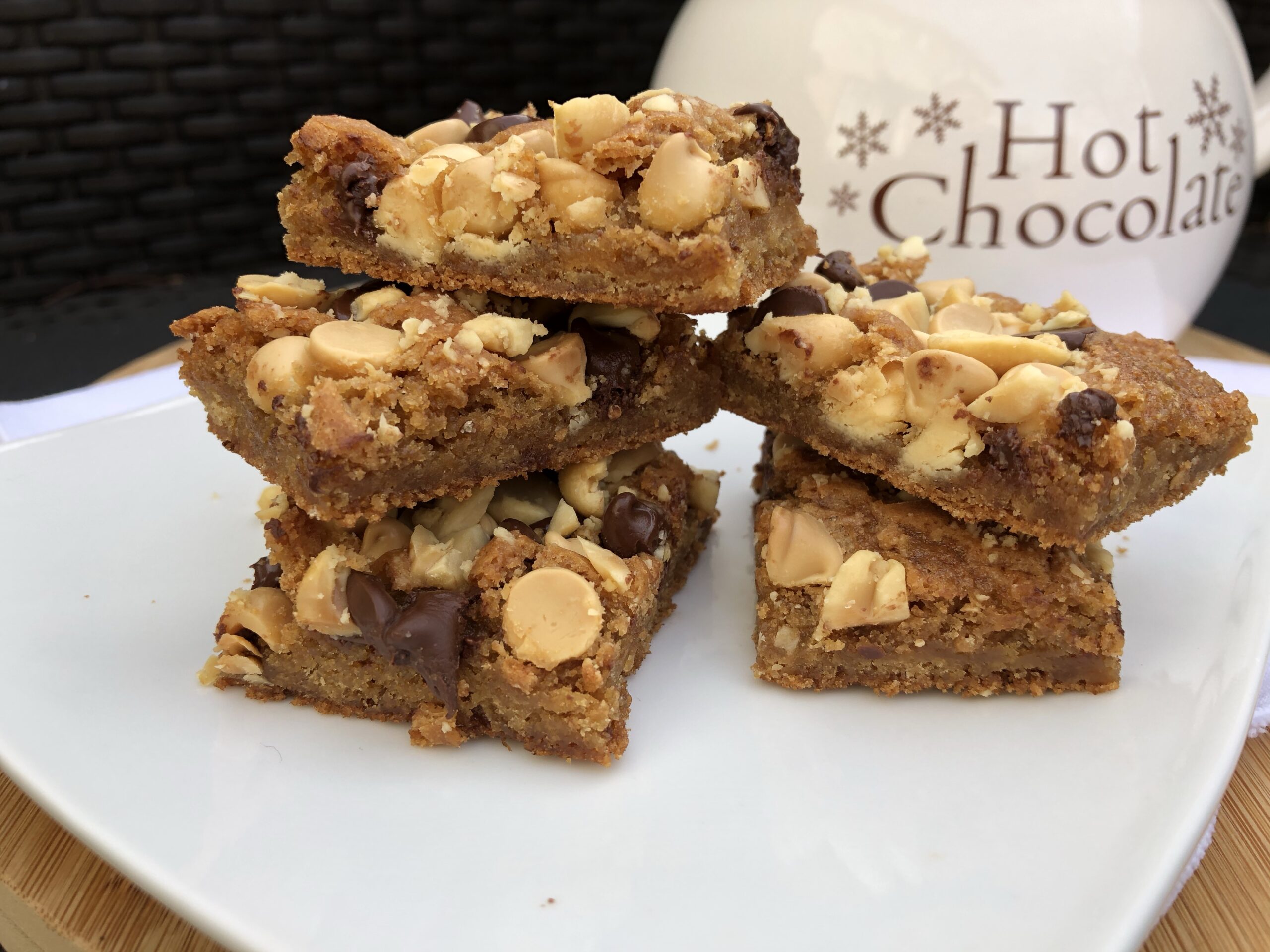 Chewy Choco Chips + Nuts Cookie Bars
Here's one that's an oldie but a goodie as they say…
I tore this recipe out of a magazine back in my teenage years, when I first started taking a liking to cooking.
So, it's been around for a good 35 years. Yikes!
My sister and I had a few recipes for cookies and bars that we learned to make on our own, like this one.
I remember baking them often because they were pretty easy for a newbie baker with not a lot of kitchen skills or fancy tools.
The bars were not very pretty, often with overcooked edges and definitely not picture worthy.
But they were chocolatey, chewy, gooey and delicious and that's all that mattered.
To be honest I hadn't baked a batch of these bars in many years, until recently. The page was buried deep in my stack of cookie recipes and, sadly, simply forgotten.
Now that it has resurfaced and been "rediscovered" I've given it a bit of an update.
We really like using white chocolate chips around here so I added that to the mix, and I substituted the walnuts with salted peanuts.
I think I will be baking up a batch of these more often, once again.
They make a great afternoon snack for both kids and adults.
Go ahead, treat yourself!
Chewy Choco Chips + Nuts Cookie Bars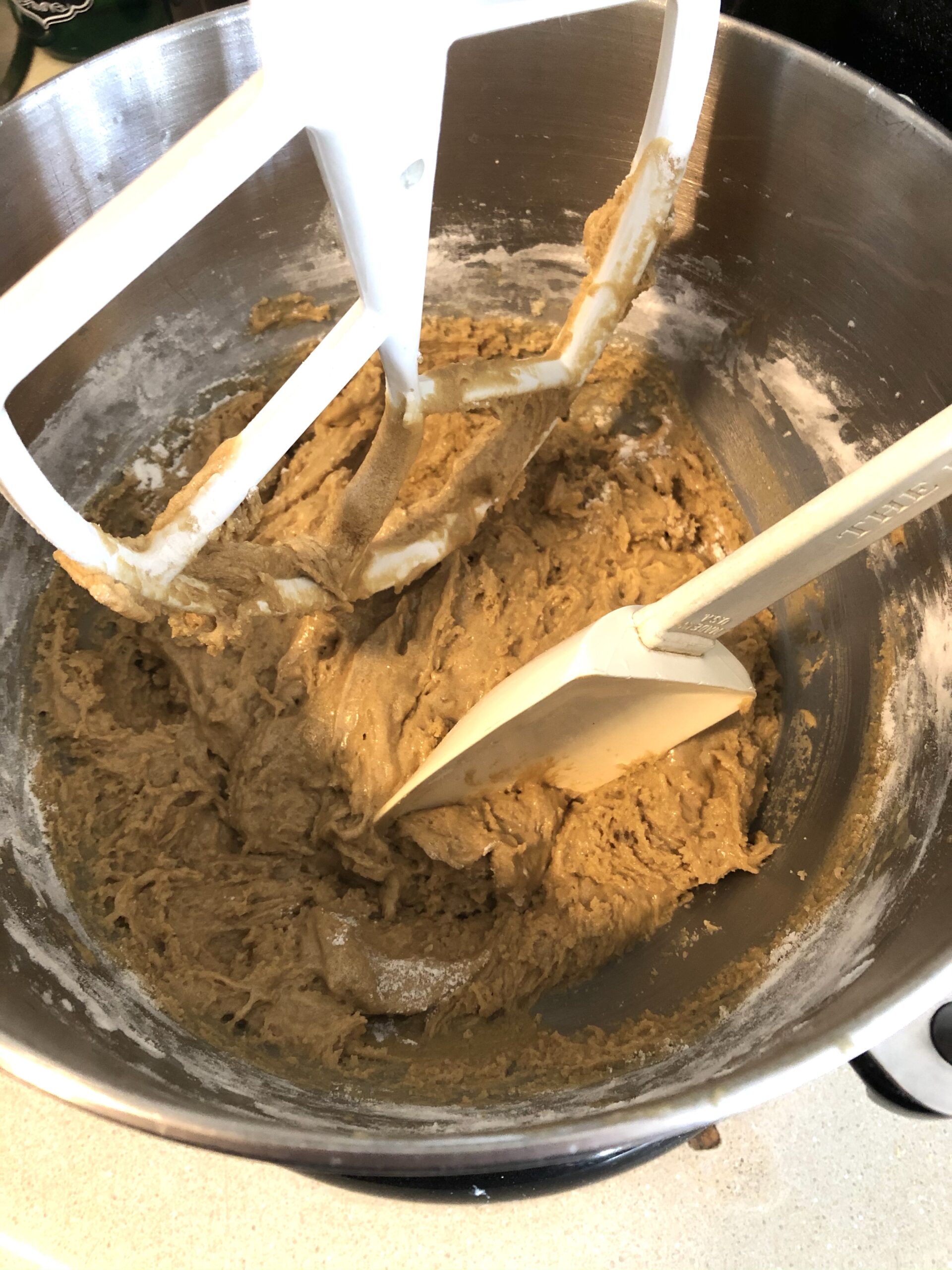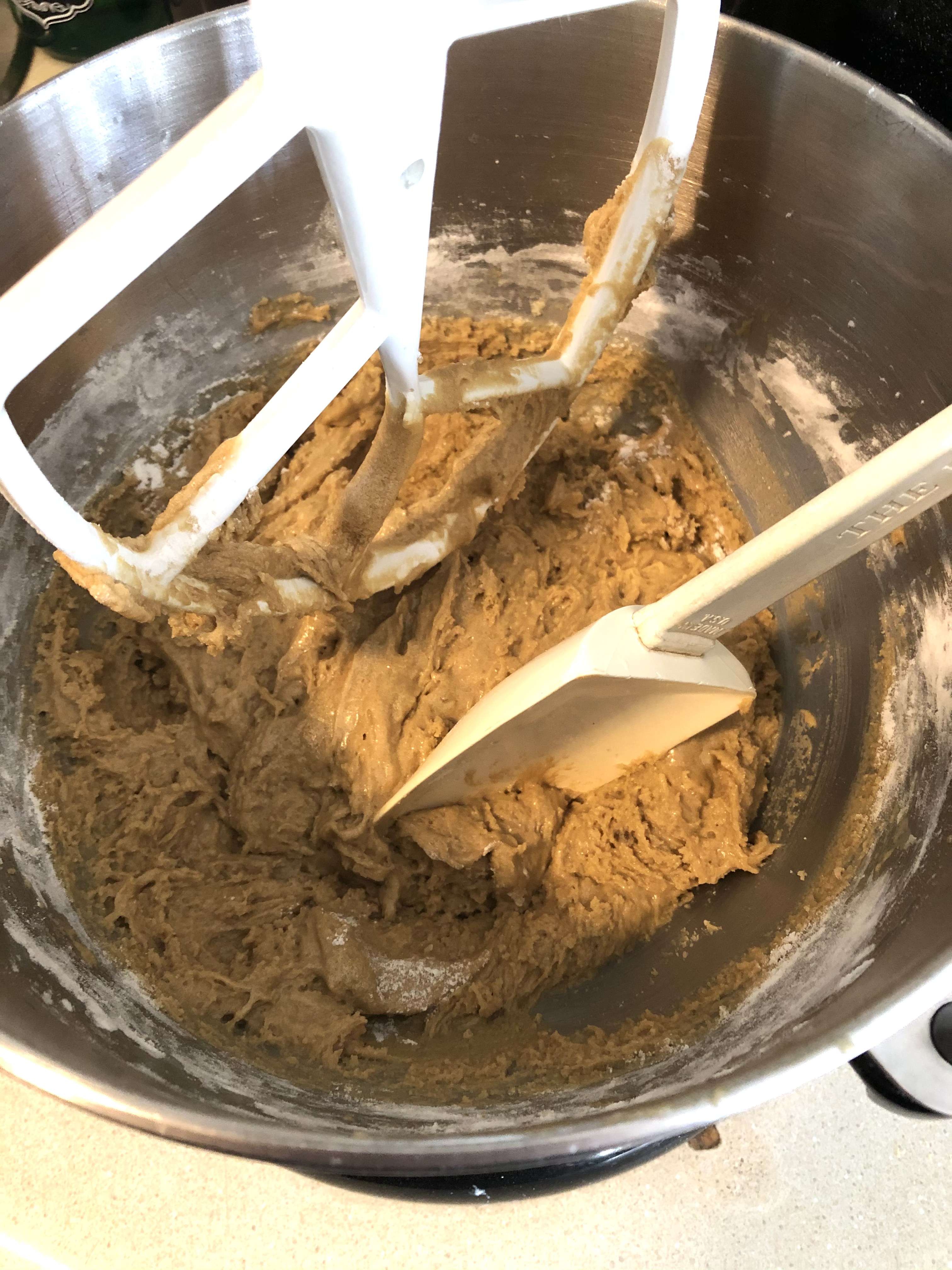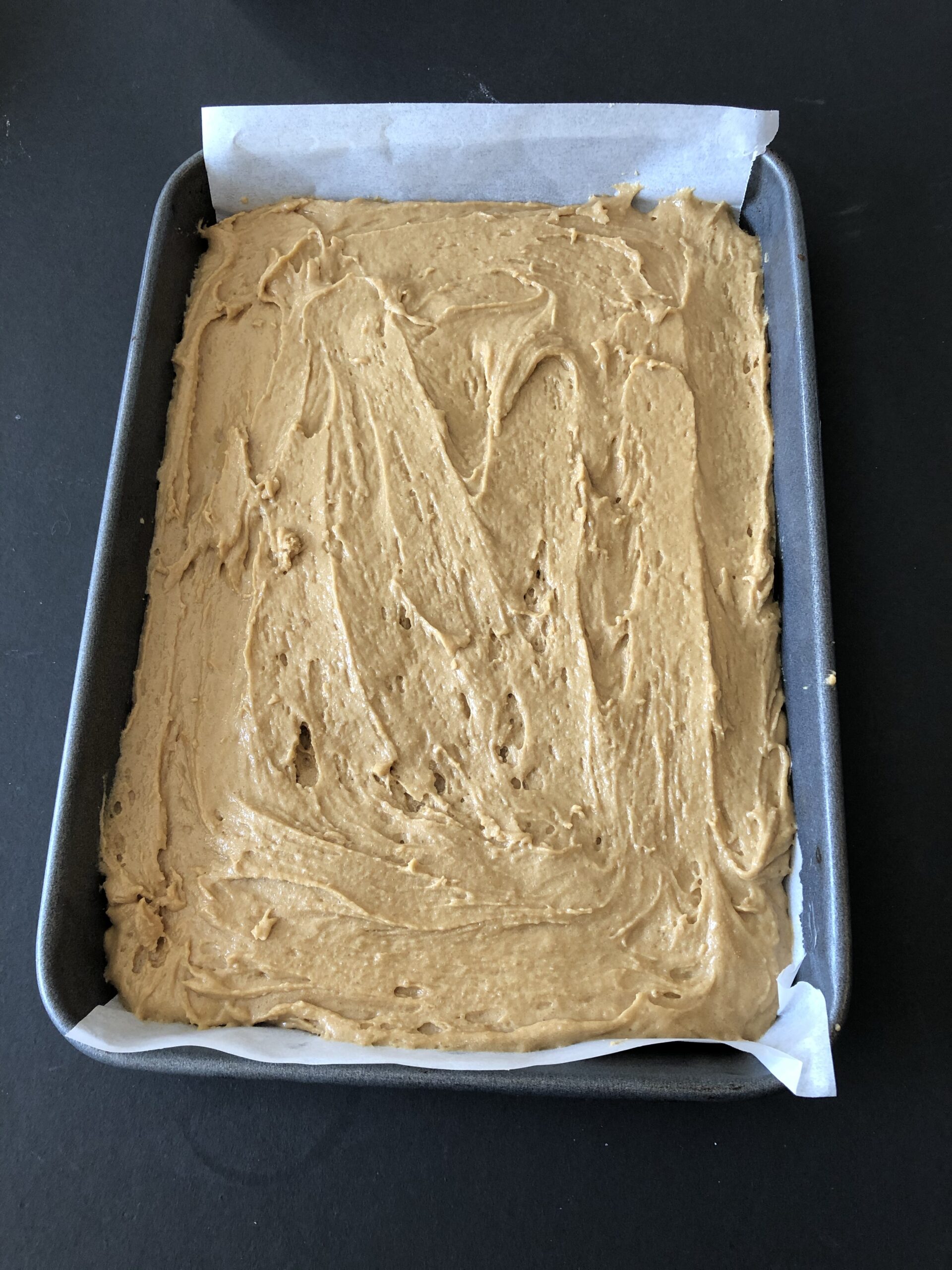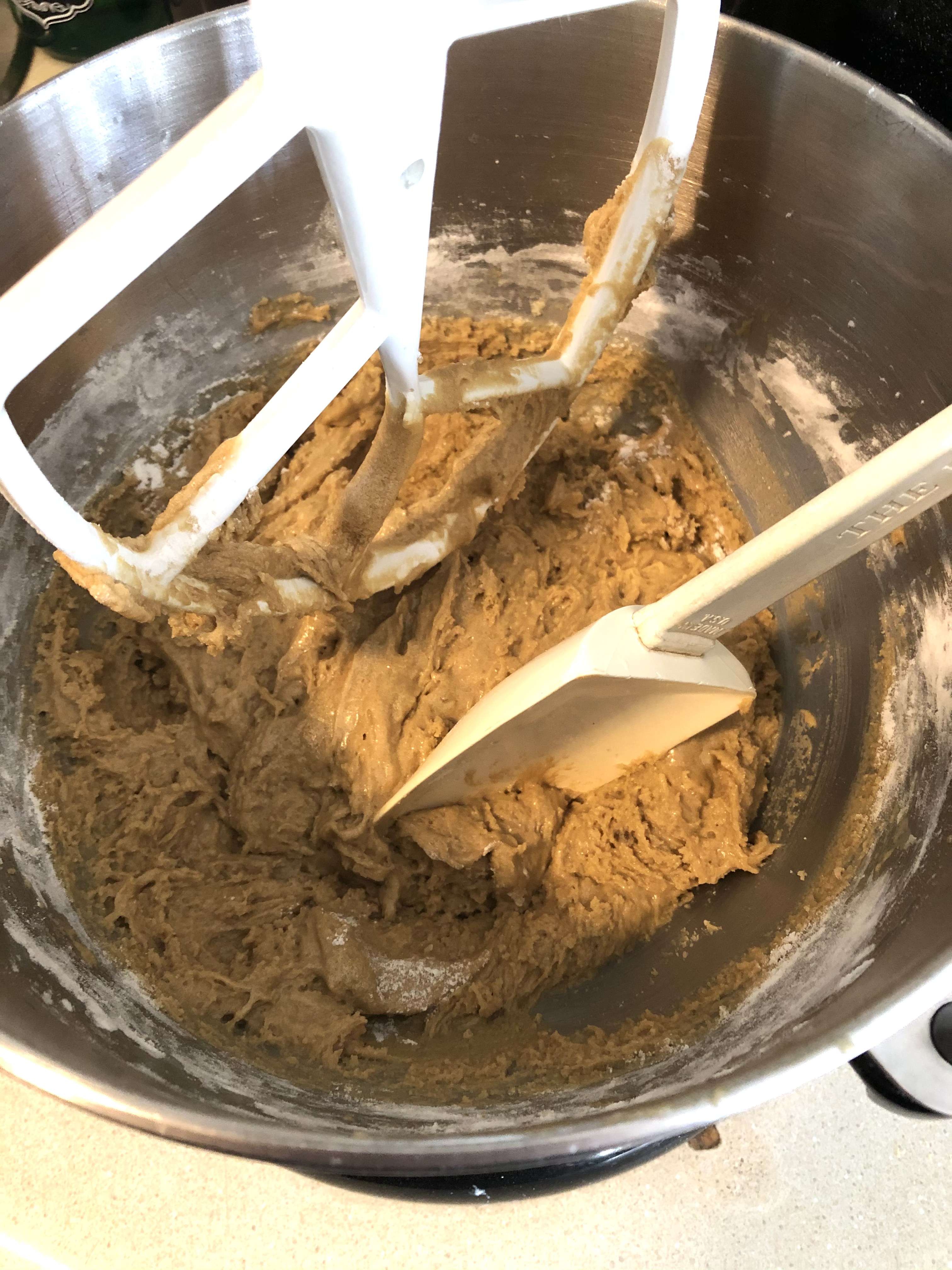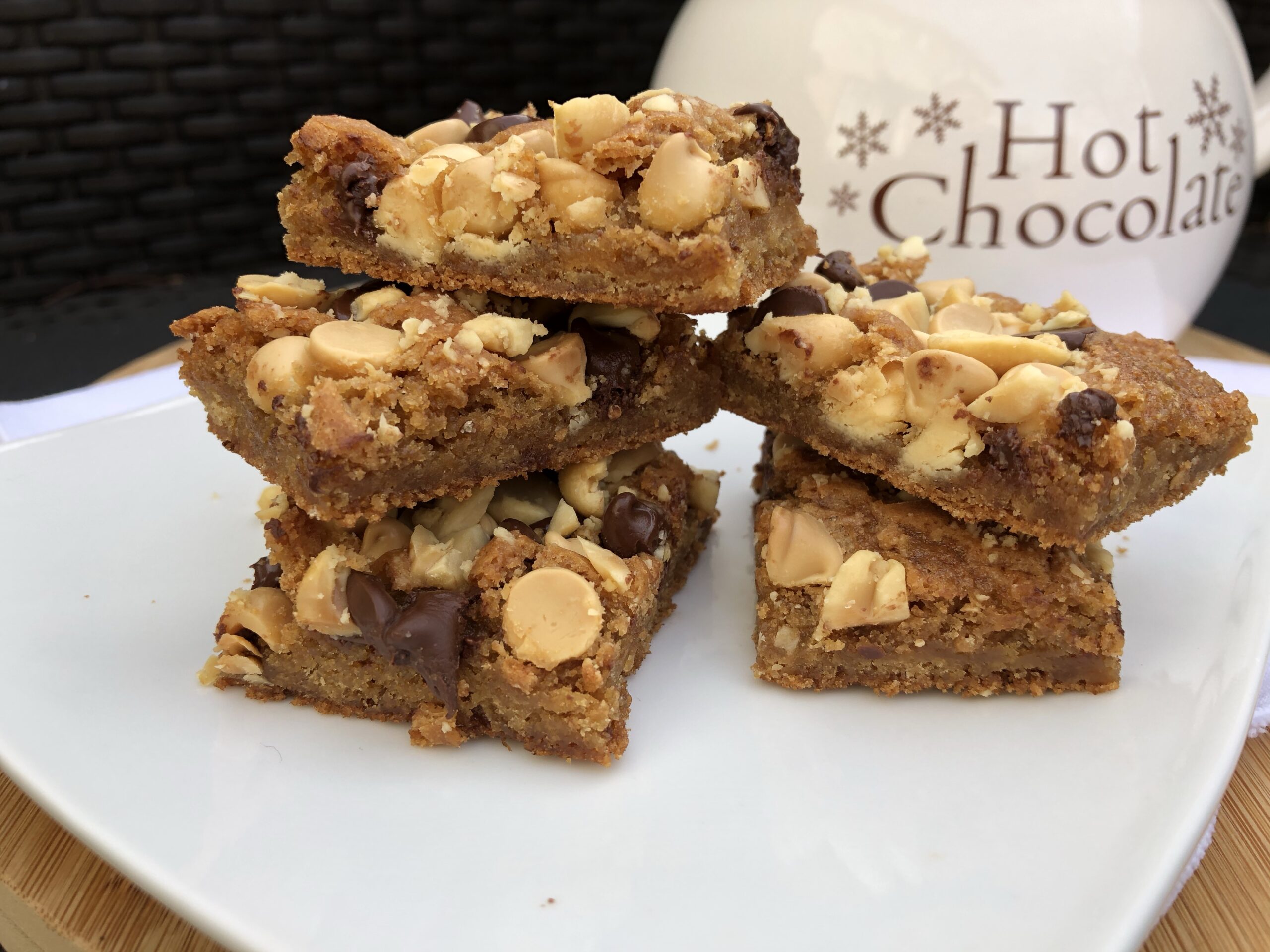 Print Recipe
Chewy Choco Chips + Nuts Cookie Bars
Ingredients
1/2

cup

margarine

2

cups

brown sugar

packed

1

tsp

pure vanilla extract

2

eggs

1 1/2

cups

flour

2

tsp

baking powder

1

tsp

salt

1/2

cup

semi sweet chocolate chips

1/2

cup

white chocolate chips

1/2

cup

chopped salted peanuts
Instructions
Add margarine, sugar and vanilla extract to a mixer bowl and mix on medium until well combined.

Beat in in eggs, one at a time until well blended.

In a separate medium bowl whisk together flour, baking powder and salt.

Add the flour mixture to the mixer bowl and mix on low until well combined.

Pour batter into a greased + parchment lined 9x13x2 baking pan and spread out evenly.

Top with chocolate chips and nuts.

Bake for 30-35 min for dark coated pans or 35-40 min for regular or glass pans.

Remove and let cool completely.

Transfer to a cutting board and cut into squares/bars.

(If you're giving these as gifts or using on a cookie tray for guests, I suggest cutting away the crispier edge around the outside then cutting into squares/bars then promptly eating all removed crispy edges to hide the evidence! haha)

Store in well sealed container or freeze until needed.
Take a look at this keeper….
It's the original magazine recipe that I saved many many moons ago.
Give both versions a try and let me know which one you prefer, both are delish!
PIN AND SAVE FOR LATER
Some of the links you see on POTS + PLANES are affiliate links. This means that if you purchase a product after clicking an affiliate link, I might receive a small percentage of the sale for referring you, at zero cost to you!
,center>
Please follow and like us: