Cocktail Hour ~ St. Germain Gin + Tonic
St. Germain might just be my new favourite liqueur!
I discovered this unique, floral french liqueur earlier this year when I sampled a French 77 cocktail.
It was love at first sip.
In fact I promptly went out and bought myself a bottle and now I'm on a mission to discover new and delicious ways to use it.
Because, something this good cannot go to waste!
And sadly, like many of us I'm sure, I've had one too many bottles of specialty liqueurs sit on a shelf for years because I just didn't know what to make with them.
Full disclosure, I still have a few that are likely way past their best taste date. Uugh!
Not the fate I want for my St. Germain, in its pretty art deco bottle.
So I went digging on their official website, and since I'm a big fan of gin + tonic cocktails that's the one I had to try.
This is a super simple drink to prepare, which really appealed to me.
Just pour the ingredients in and give it a light stir. That's it!
And it tastes delightful. Yes, delightful.
I added just a light squeeze of lime, which was suggested on another cocktail recipe website, and that was the perfect garnish in my humble opinion.
An excellent choice for a new cocktail hour libation.
About St. Germain…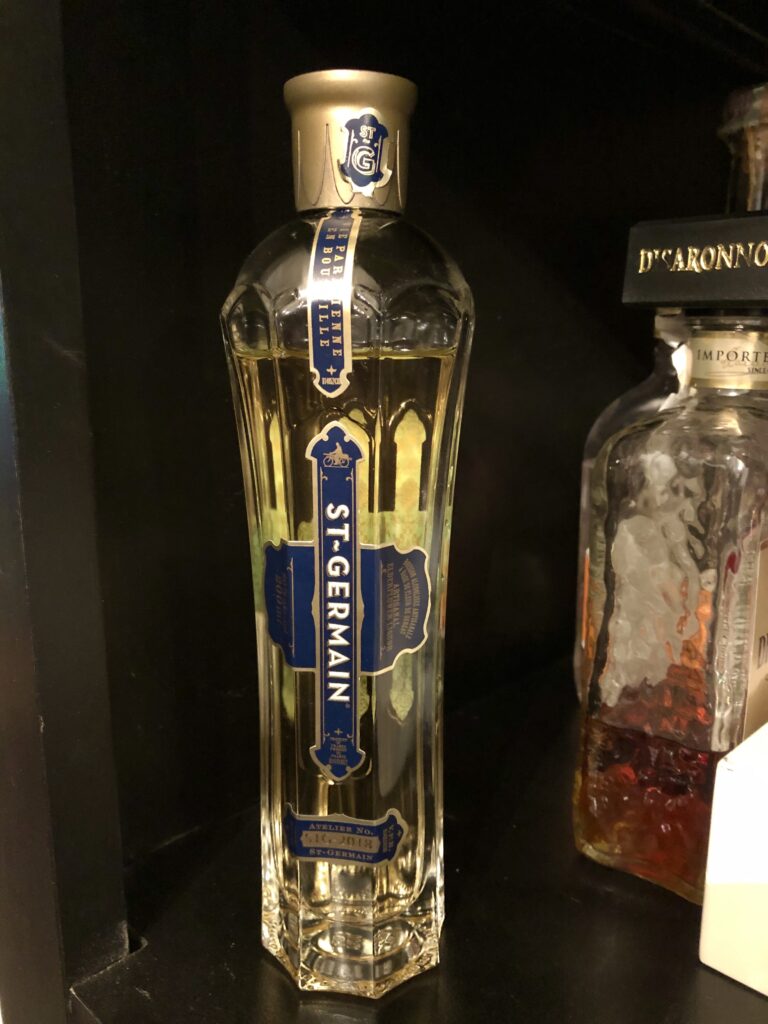 A little reading on the St. Germain website tells me that this artisanal liqueur is naturally flavoured with up to 1000 fresh elderflower blossoms per bottle. WOW!
The petite and delicate white flowers are hand picked at their prime for only a short time in the summer, and in very limited quantities.
The taste is sweet but not in a sugary way, with light herbal notes.
Sounds kinda special doesn't it?!…tres chic.
If you enjoy gin + tonics, you've gotta give this version a try. I think you'll be pleasantly surprised.
Light, refreshing and very enjoyable any time of year.
Cheers🍸
St. Germain Gin + Tonic
Print Recipe
St. Germain Gin +Tonic Cocktail
Ingredients
ice cubes

3/4

oz

St Germain liqueur

1 1/2

oz

Gin

Tonic water

1/2

small lime

cut out a small wedge for garnish
Instructions
Add ice to a glass.

Squeeze some lime juice over top.

Pour in St. Germain, then Gin.

Top with tonic water and garnish with a lime wedge.
*For more information on St. Germain liqueur click HERE 
,center>
Please follow and like us: